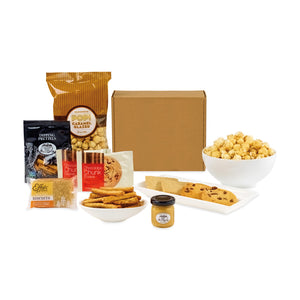 Artisan Gourmet Gift Box - Small
Please call us today for a quote- discount available for higher quantities.
617-731-9800
Looking for a bundle Kick Starter, this is it! A great gift as is, but it also makes a great kick start to building a customized kit because we have curated all the artisan goodies for you. Bundle this box inside one of our purposeful coolers, backpacks or totes, select drinkware or a journal and we will bundle together for you. To purchase a greeting card to include with each gift set, please reference items # 719, #723, #724 or #725.
---